Kantai Collection Movie

劇場版「艦隊これくしょん」

Title
English
Kantai Collection Movie
Japanese
劇場版「艦隊これくしょん」
Information
Release
November 26, 2016
Box Office
560 million yen
Length
93 minutes
Ending Theme:
"Kikan" (帰還; Return) by Shiena Nishizawa
Rating
in progress
Introduction
Edit
Kantai Collection: The Movie is an animated theatrical film released in Japan on November 26, 2016. Serving as a sequel to the Kantai Collection TV series, it focuses once more on Fubuki and the nature of the Abyssal threat as the shipgirls discover the truth behind their enemies.
Box Office
Edit
The film sold 70,000 tickets for over 100 million yen (about US$856,000) on 60 screens in its first weekend, and ranked at #5 during its debut weekend.On February 11, The film began 4DX and MX4D screenings in Japan and earned a total of 560 million yen (about US$5 million) after finishing its March screenings.
As of 31 august 2017, these following websites have given their ratings for kancolle movie
For wikia rating, these are the following results
If you want to help rate the movie, please do visit here to give your opinions.
Movie Staff
Edit
KanColle Movie PV
Edit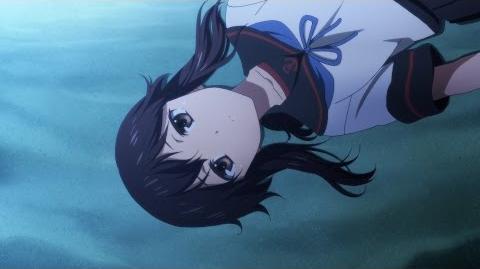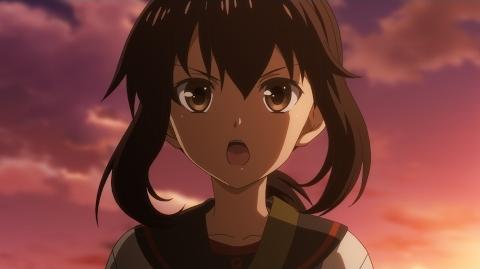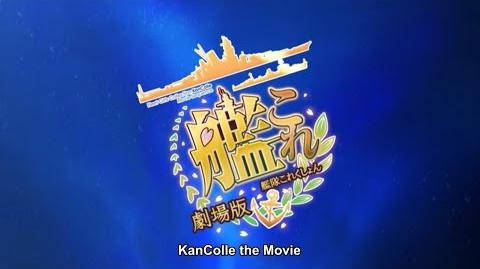 | | | |
| --- | --- | --- |
| Common | Bosses | Others |
| Destroyer I-Class,Destroyer Ro-Class,Light Cruiser He-Class,Light Cruiser Tsu-Class,Torpedo Cruiser Chi-Class,Heavy Cruiser Ri-Class,Heavy Cruiser Ne-Class,Transport Ship Wa-Class,Battleship Ru-Class,Standard Carrier Wo-Class | Battleship Princess, Aircraft Carrier Princess, | Abyssal Cat Fighter,Abyssal Hell Dive Bomber, Proto-Abyssal Kisaragi |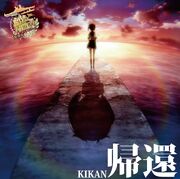 Kikan
Movie soundtrack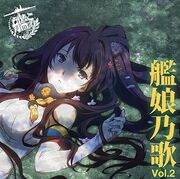 Character Songs
Japan theaters merchandise store
Aniplus fan screening benefits ( South East Asia )
DVD/Bluray limited release benefits
Home theater release(Japan)
Edit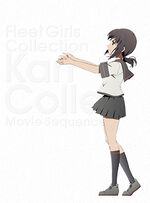 The movie is scheduled for august 30 release and it consist of 3 variants
Bluray(limited)
Bluray (regular)
DVD(limited)
Specification

Color: Color

Original Release Year: 2016

Layers: single-sided/dual-layered

Aspect Ratio(s): 16:9

Region: free

Subtitles:None

Audio Track: Japanese

Color: Color

Original Release Year: 2016

Layers: single-sided/dual-layered

Aspect Ratio(s): 16:9 Squeeze

Region: 2

Subtitles: None

Audio Track: Japanese

Catalog number

KAXA-7541

KAXA-7551
KABA-10551
Jan number
4988111907608
4988111907622
4988111907615
Bonus feature

Bonus footage on additional disc,

Booklet,

Digipak housed in special case.

Cover features original illustration.

Bonus footage on additional disc,

Booklet,

Digipak housed in special case.

Addtional feature
promotional video, trailer, TV spot + the film feat. DTS Headphone:X(R) audio
Links
cdjapan
cdjapan

AmiAmi Exclusive sold out

AmiAmi sold out

AmiAmi

AmiAmi sold out