Inside wiki
External Links
Latest activity
Countdown till the next maintenance starts:
November 4 2016 11:00:00 +0900 November 4th Maintenance has started.
October 2016 Updates and Info
Welcome to the KanColle Wikia!
Kantai Collection, also known as KanColle, is an online browser game in which one assumes the role of an admiral, assembles a fleet of kanmusu ('ship girls' based on World War II-era ships and submarines), & battles against fleets of unknown warships.
This wiki is a place to find English information about the game & tutorials on how to play even without knowledge of Japanese. Additionally, information regarding the expanded franchise may be found, including manga, anime, other games, music, & more.
Like the Community Facebook Page!
Join the Community Live Chat!
0
Kancolle Wiki
Join the Chat>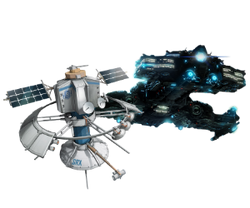 Strategy Games
Go to these sites for info or for help with your own wiki!
Act of Aggression • Act of War • Age of Empires • The Banner Saga • Bomberman • Boom Beach • Castle Clash • Civilization • Clash of Clans • Command & Conquer • Company of Heroes • Dawn of War • Deception • Dungeon Keeper • Edain • Fire Emblem • Grey Goo • Homeworld • Insaniquarium • KanColle • Krush Kill 'n' Destroy • Plants vs. Zombies • StarCraft • Total War • Wargame • Worms
Want your community included? See how!